No one cosplays Sarah Jane Smith like Sylvia Elizabeth (@sylvialupiencosplay on Instagram). She stars in a new fan film so please check it out (link below). We talk about protecting your Big Finish CD's and the Most outrageous offer!

See The Video Interview only on
Patreon
! ($15 level or above).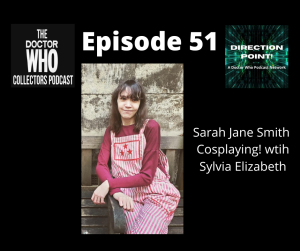 Collection Protection: 
Bags for CDs
The Most outrageous offer – You be the judge!
Link to crazy offer
-while it lasts! The DisContinuity Guide: The Unofficial Doctor Who Companion Cornell, Paul, 2004 edition. Original price $15.95 Crazy Price $1599.00 Found one that is outrageous!
Email it to me! 
Check out Sylvia's Fan film here:
YouTube Link